Last year's MotoGP world champion, Marc Markuez stunned everyone on Sunday March 23rd, 2014 when he outpaced Yamaha's veteran rider Valentino Rossi and won the opening race of the new season in Qatar. It was a remarkable comeback by 21 year old Spanish rider, as Marquez broke his leg before the start of 2014 season, which forbade him to take part in the last two MotoGP tests. In spite of that injury the talented rider from Spain gave a tough time to nine-time world champion Rossi in nine of the 22 laps. The battle between Marquez and Rossi was so intense that it did not allow fans to leave their seats vacant for a second, as both riders took the lead from one another on several occasions. Before, Marquez finally outsmart Rossi in the final lap and crossed the finish line before Italian rider.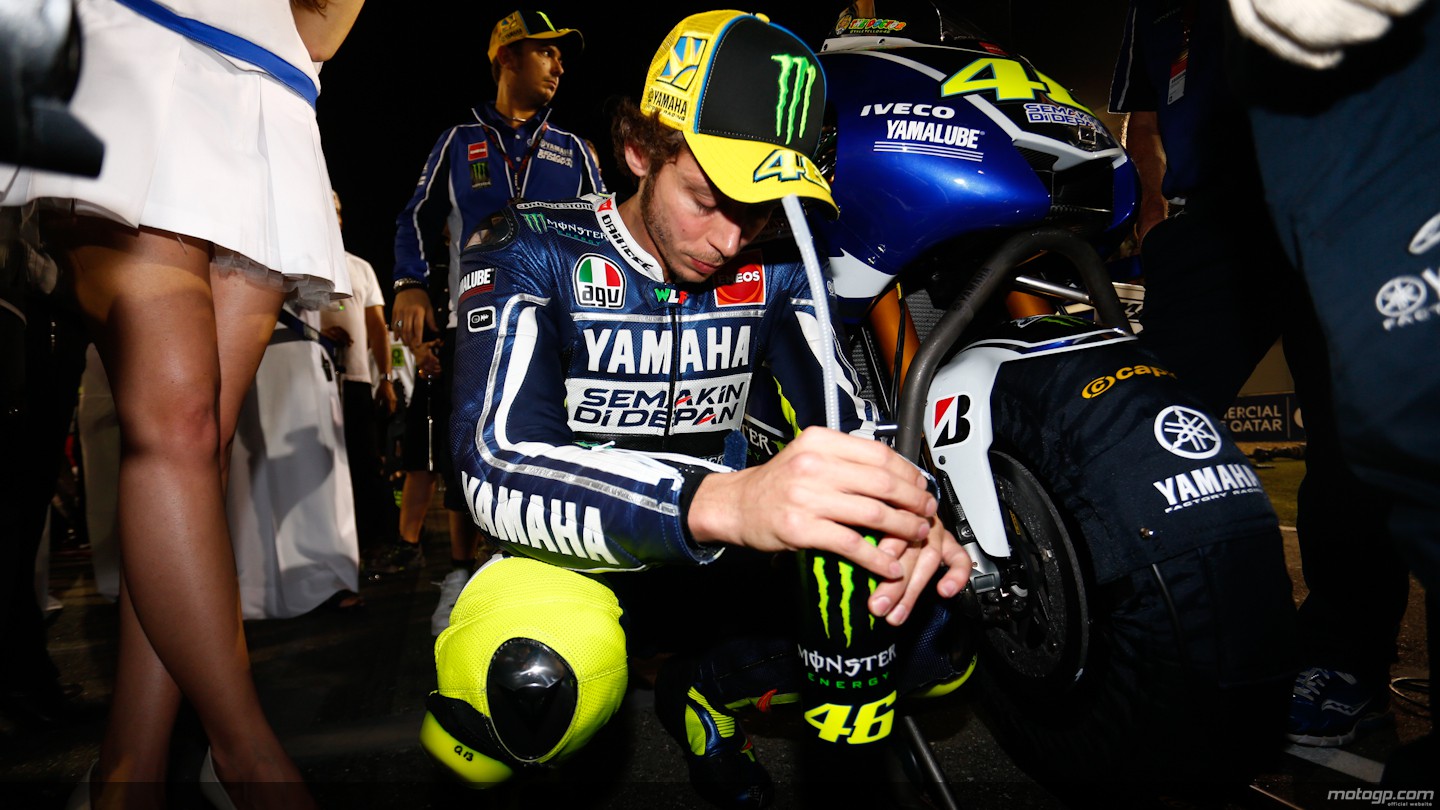 However, Marquez's start in the opening race of Qatar was not as superb as his ending. The skilful rider slipped to number four position by the time he reached the first turn. Nevertheless, Marquez quickly collected himself and left Jorge Lorenzo behind, who crashed his bike accidentally shortly after that. Lorenzo, however, was not the only rider who had to leave the track because of an accident, as Stefan Bradl of LCR Honda also crashed his bike. But it was after that crash when the really skirmish begun, as Marquez's Repsol Honda gained pace and reached quite close to Rossi and then took the lead for the first time in lap fourteen. After that two riders exchanged leads on number of occasions by showing their true skills.
Until Marquez made a move on Rossi and gained lead on him while entering in the final lap after which the Spaniard did not allow his Italian rival to come even close to him till he finished the race by a lead of 0.25 seconds. It is because of this very reason Marquez called the last lap a "perfect finish." As a result of this victory, Marquez not only won a trophy, but seized 25 crucial points as well. He must be thanking the protective gear that had saved him from suffering any serious injuries in the crash before the start of 2014 MotoGP season. So you should too get a quality motorcycle gear today from RiderWear and reduce the risk of suffering any injury in case of crash.
Rossi, On the other hand said after the race that he was likely to win the race, but Marc proved more strong than him. Nevertheless, Rossi's performance was not too bad in the MotoGP race, as alike Marquez he too had a bad start, but the Italian rider was able to make right overtakes which enabled him to attain 10th to second position in the contest.
Now the riders will once again gather at the Circuit Of The Americas after three weeks, where fans will again see some excellent display of skills from these talented bikers. So buckle up your seats and get ready to witness another exciting round of MotoGP as riders are really warmed up after Qatar race.